Big Expert GBPusd 1.0 MT4
BigExpert is a fully automatic expert built for the GBPUSD currency pair.
BigExpert does not use Martingale and Grid, All Trades are covered by StopLoss and TakeProfit.
BigExpert only works in GBPUSD currency pairs.
BigExpert has been tested for more than 11 years in Strategy Tester .
BigExpert trades in most time frames, but the suggested time frames are: M15, M30, H1
| | |
| --- | --- |
| Symbol | GBPUSD |
| Timeframes | M15, M30, H1, H4 |
| Minimum Deposit | Minimum tested capital: 50$ |
| Brokers | Any broker |
| Leverage | 50 and above tested |
If you have any problems or questions, let us know. We will be happy to contact you: Direct massage
To join the buyers group, type a message in the comments section to make sure you purchased this expert.Settings:
Activate trade time
Trading Start time
Trading End time
Time hour close all trades on Friday enable
Time hour close all trades on Friday
Manual lot enable
Manual lot
Max Spread point
Enable FIFO
Magic number
Lot change in proportion to profit
Percentage of Risk %
Break even Enable
Break even point
Stop loss trailing enable
Stop loss trailing start
Stop loss trailing step
Take profit point
Stop loss point
Alarm show alert
Alarm show notification
Hidden SL & TP
Long trade
Short trade
Trade on Monday
Trade on Tuesday
Trade on Wednesday
Trade on Thursday
Trade on Friday
You can see the settings file at the end of this post: SetFileHow it work:
Combine hundreds of different strategies to predict the GBPUSD currency pair
Use dozens of different personal indicators
Complex mathematical calculations to examine the Forex network
Sure, you know that the way each expert works is confidential, but I will post a text about how this expert works on the site soon and I will tell you some details.How to work:
Just run Expert
BigExpert Guide (For more information, you can read this post)
Special features:This expert has been tested in more than 20 major brokers in the world.
This expert has been tested for more than 11 years in Strategy Tester .
Fifo rules are followed in this expert.
Has SL and TP
Without the use of risky strategies(Grid, Martingale, Doubling, …)
It has many settings and is flexible
Has a panel on the main chart
With fast support (tell me any request you have)
Can be used with other experts
Can be used in several charts simultaneously
Can be used on accounts with the lowest leverage (Lowest leverage tested: 1:50)
Can be used with the least capital (minimum tested capital: $ 50)
Can be used with different foreign exchange funds (for example, if your capital is based on yen or euro or pound or … you can also use this expert)
Can be used in currencies with different names in different brokers (for example GBPUSDa, GBPUSDm, GBPUSD#, GBPUSDd, …)
Ways to purchase this tool: The only way to purchase this product is Mql5 site.
Ways to contact me: The only way to contact me is Mql5 site.
Computing unit in settings: point
Read the post to see the rest of the questions and answers: FAQ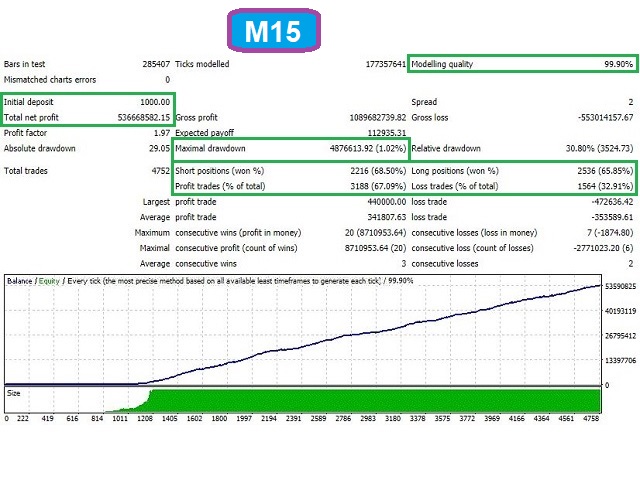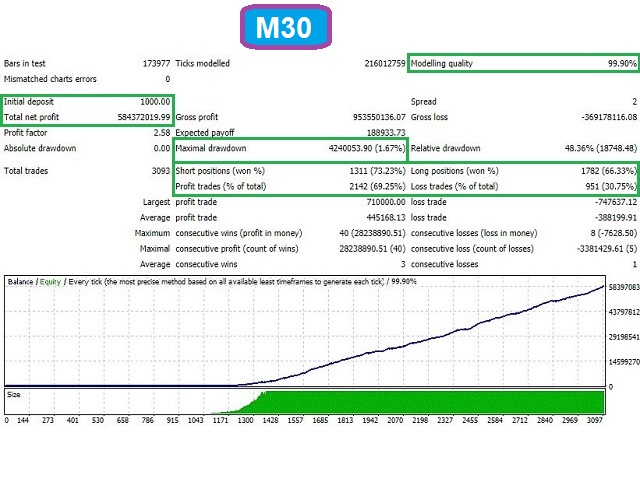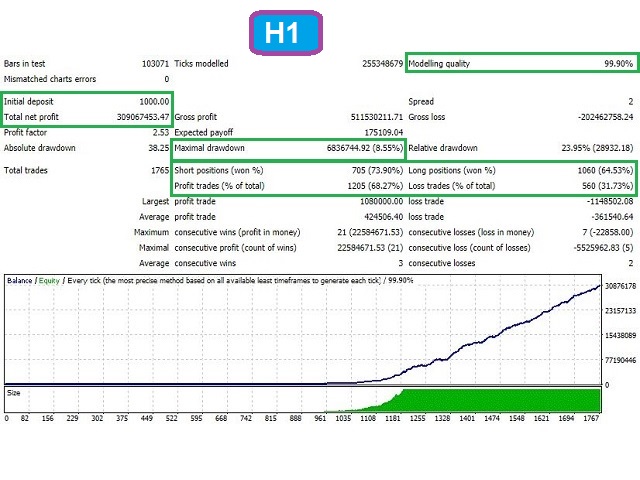 User's Manual: here Monitoring Live signals: here
DONT HAVE ANY CRYPTOCURRENCY? CLICK HERE
After Purchase download link will be available, product can be downloaded 24 H after purchase.
FILE DIRECT READY FOR DOWNLOAD
---
---
Big Expert GBPusd 1.0 MT4
---
---
ZIP Password = getforexea.com (Lower Capital)
ZIP Password = getforexea.com (Lower Capital)