GoldenBot 1.67 Latest
GoldenBot is a 
diversified portfolio
 of various systems trading gold. Most gold trading systems you encounter are either pure trend ones or counter-trend ones. So they are only good at certain market phases. GoldenBot includes a number of trend and counter-trend systems making it to perform good during any market phase. System effectiveness is proven by live results (see below at Telegram channel).
Monitoring
: 
https://www.mql5.com/en/signals/827470
Working timeframe is 
M1 (1-minute)
Minimum account balance: $100 Default parameters are for 
XAUUSD (GOLD)
MT5 version
: 
https://www.mql5.com/en/market/product/56665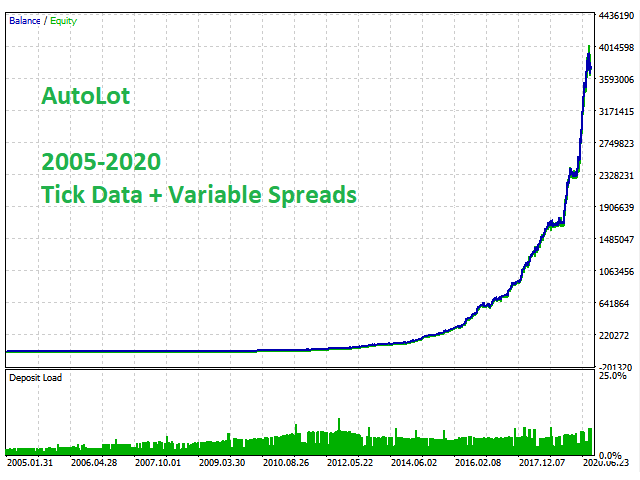 Requirements:
Good ECN broker with low commission and spread
VPS is strongly recommended
Features:
The system contains 3 low-correlated strategies: Daily Breakout, Intraday Breakout and Reversal Strategy
Long-term robot: no dangerous money management (like grid or martingale that can blow up your account in a short time) is used. Every trade is protected by stop-loss
Backtested with real tickdata, variable spreads and delay. High expectancy from the trade allows the system to work with almost any trading conditions
High expected payoff, profit factor, recovery factor (on both backtests and live trading)
The EA is very easy to setup and use
How to Install
:
Open an empty chart of XAUUSD, go across all timeframes from MN (monthly) to M1 (1-minute) to download historical data
Attach the EA to the XAUUSD M1 chart
Make sure that there are no errors in Experts tab
IMPORTANT:
 Pay attention to GMT parameters! In order to get proper results, you have to set them correctly according to your broker GMT Offset
Settings:
Fixed Order Size – fixed trading lot
Enable AutoLot – use automatic lot calculation
Balance For Every 0.01 Lots – balance to be used per 0.01lots (automatic lotsize based on balance)
Max Risk Per Trade – auto MM based on the stop loss and deposit size. For example: at a value of 5, closing a trade by stop loss will result in a loss of 5% of the balance
Maximum LotSize – maximal allowed trading lot
GMT Offset Auto – if true, the EA will find the GMT offset automatically. Allow requests to https:/ /www. worldtimeserver .com (remember to delete spaces)
GMT Offset Manual – set your broker's time zone (in winter)
Adjust DST Manual – set your broker's DST
Maximum Spread – maximum allowable spread, pips
Maximum Slippage – maximum allowable slippage for instant accounts, pips. Increase it to avoid re-quotes and off-quotes
Disable NY Holidays – disable trading for a specified number of days before/after New Year holidays
Trade Direction – long and(or) short can be selected
Time
Monday Trading – enable/disable trading on Monday
Tuesday Trading – enable/disable trading on Tuesday
Wednesday Trading – enable/disable trading on Wednesday
Thursday Trading – enable/disable trading on Thursday
Friday Trading – enable/disable trading on Friday
Friday Exit – set to true if you wish to close all trades on Friday
Friday Exit Hour – all open positions will be closed at this hour on Friday
Take Profit / Stop Loss – take profit / stop loss
TP/SL Expressed – select the TP/SL calculation method: In Pips or In % ATR – popular measure of volatility expressed as a percentage of the Average True Range
Trailing SL – trailing stop in pips
Trailing SL Start – when to start the trailing stop
Level Offset – allows you to adjust the offset of sup/res levels (breakouts only)
Max Holding Time – maximal position holding time – a maximum number of bars between opening a position and closing it completely
Other
Magic Number – unique identifier for EA's orders
Order Comment – comment for EA's orders
Enable Daily Breakout / Intraday Breakout / Reversal Strategy –  enable/disable strategies
Price Channel / Volatility Factor – allows adjusting the frequency and quality of trade entries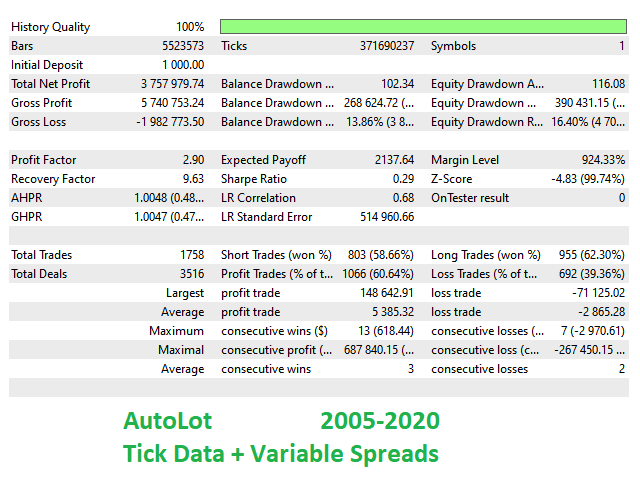 You must log in to submit a review.