EA is developed based on gold market research for many years. However, the field is always changing, and there is no such thing as a saint that will help you win in this market forever.This strategy is you eat fast, withdraw fast. After getting your capital back, you can try more risky strategies.
The EA will enter before the virtual orders to determine the market reversal point. If it is wrong, a martigel will be used to average the price.
good luck.
Set default for:
XAUUSD
Time frame: M1.
balance: $1500
Check my work at:
https://www.mql5.com/en/signals/1252770?source=Site+Signals+My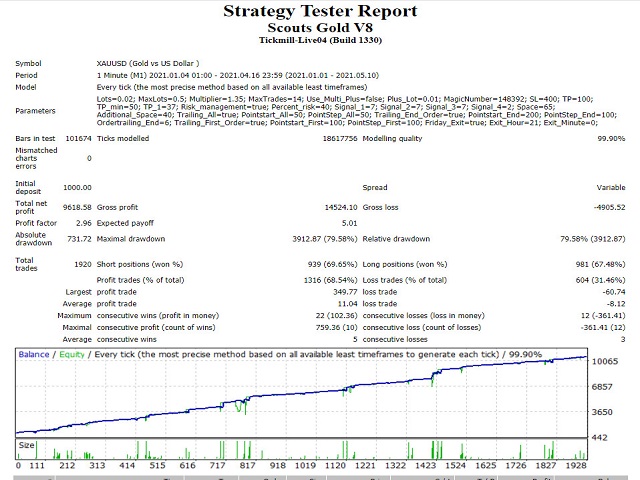 You must log in to submit a review.