EA Quantum Lab
⭐ Anger conquers fear p.s Thomas Shelby ⭐

🥇 LAST 3 OUT OF 10 COPIES AT 149 Next price will be $249.
Unique trading algorithm The Expert Advisor is based on two main indicators Allows you to more accurately determine the points of entry into the market with minimal risk per trade The Expert Advisor has a virtual order system that allows filtering false signals Now all the best is collected in one Recommended pairs for trading: GBPUSD, NZDUSD, EURUSD, USDCAD, AUDUSD, USDCHF, USDJPY, EURGBP, EURJPY . 👉 Timeframe M15

Minimum deposit 500 $ initial lot per one currency pair 0.01 lot

• Broker with minimal slippage.
• ECN – accounts
• Minimum spread from 0.5 pips
• Leverage 1: 500 or higher

EA money management strategy 👉 for maximum security and long-term profitability: Example: your capital is $ 1,000.✅ Divide the available capital into 4 parts and invest 1/4 of them in the account. ✅ Keep 3/4 of your reserve funds in your account in your personal cabinet. ✅ Withdraw profit every Friday after all transactions are completed. ✅ After each withdrawal, divide all your capital (reserve funds + active funds + withdrawn funds) into 4 parts and start with 1 / 4. ✅ When there is a loss of the deposit (happens at some point), do not panic, divide the remaining capital (reserve funds + trading funds) into 4 parts and start over from 1/4. ✅ Repeat this process and you will make a profit.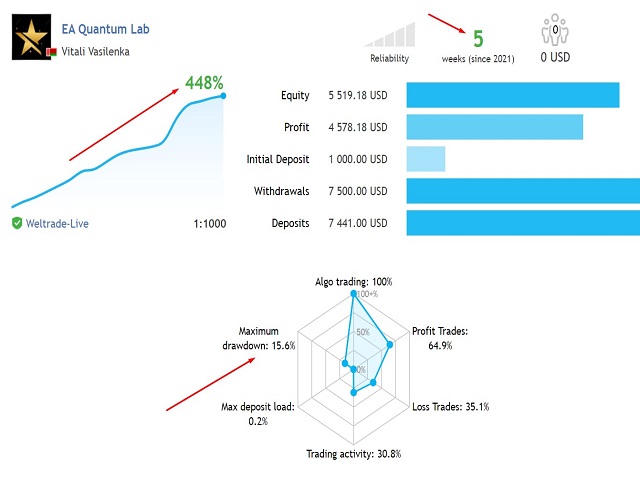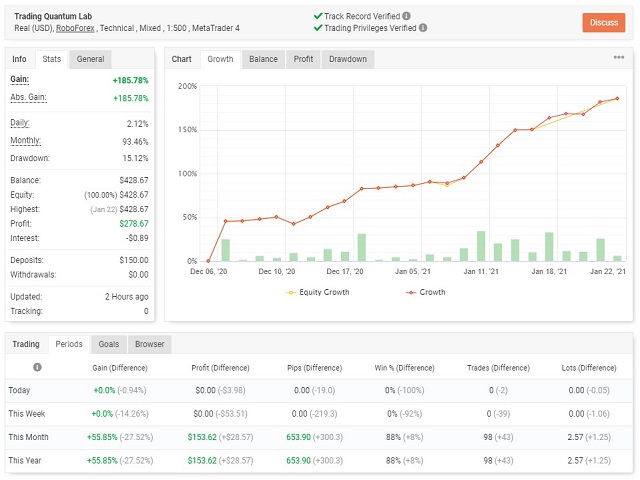 DONT HAVE ANY CRYPTOCURRENCY? CLICK HERE
After Purchase we verify the Payment. You will be Re-directed to leave Your email address.
You will receive the file within 24hr in your MailBOX
---
---
EA Quantum Lab V8.1
---
---
ZIP Password = getforexea.com (Lower Capital)
ZIP Password = getforexea.com (Lower Capital)