FREE Gold Power EA 2.0 (Patch)
Gold Power EA uses the ADX indicator to filter the strength of the trend and the momentum indicator to find the best entry point. When working, the adviser uses averaging, has a panel for quick access to settings from the chart, and has an algorithm for working with drawdown.
The results of work on real accounts can be viewed here.
After purchase, contact me for instructions and settings.
Description of incoming parameters:
Initial Volume – the starting lot of the advisor.
Volume Multiplier – lot multiplication factor.
Max Volume – the maximum order volume that the EA can open.
Max Buy Orders – the maximum number of buy orders that the EA is allowed to open.
Max Sell Orders – the maximum number of sell orders that the EA is allowed to open.
Take Profit – take profit in points.
Stop Loss in money – stop loss in the deposit currency.
Magic is the number by which the EA distinguishes its orders.
Reduce loss ratio – enable the drawdown reduction algorithm, in which the advisor will close the last order in profit and the first in loss.
Command number to activate – an order in the order from which the drawdown reduction algorithm will start working.
% profit to activate – percentage of profit when closing orders in the drawdown reduction mode.
Indicator parameters – parameters of the zig zag indicator.
Fix distance – using a fixed size of points between orders.
Order dynamic distance – from which order to include an increase in the distance between orders.
Dynamic distance start – the initial size of the dynamic distance.
Distance multiplier – a multiplier for the size between orders when using a dynamic distance.
Draw parameters – parameters for drawing profit and loss, as well as the panel on the chart.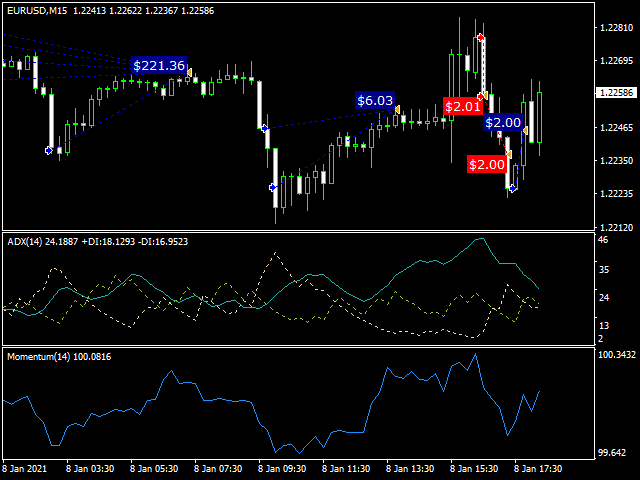 ZIP Password = getforexea.com (Lower Capital)
ZIP Password = getforexea.com (Lower Capital)