GridMartin Conqueror 1.8
The best sets for currency pairs: GBPUSD, GBPCAD, EURJPY (timeframe М1).
Download sets in comment #62:
https://www.mql5.com/en/market/product/32758#!tab=comments&page=4&comment=22166008
Monitoring: https://www.mql5.com/en/signals/author/test-standart
🛑 Pay attention to the useful information in my profile:
https://www.mql5.com/en/users/test-standart
Highlights to pay attention to
During live operation of the expert the GMT offset parameter is determined automatically based on local time of the computer (GMT_Offset_AUTO=true).
This parameter provides synchronization of the expert settings with the MetaTrader server time.
To ensure the correctness of settings it is necessary:
to compare the GMT time in expert information area on any one chart of currency pair, to which the expert is attached, with http://time.is/GMT (or other reliable source).
If the values do not match, then set GMT_Offset_AUTO=false and set a value of GMT_Offset_Manual according to the instructions in https://www.mql5.com/en/blogs/post/682539
Description of EA parameters in comments tab.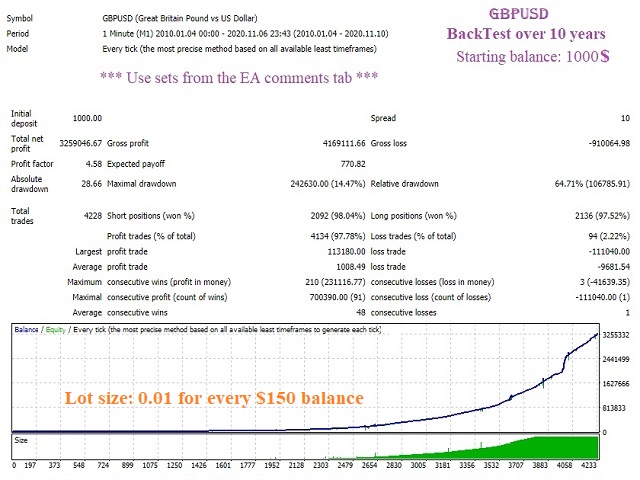 ---
---
GridMartin Conqueror 1.8
ZIP Password = getforexea.com (Lower Capital)
ZIP Password = getforexea.com (Lower Capital)