Mql5 Neural BOT 1.3 MT5 Download
Neural BOT is a professional automatic trading system designed and optimized for the MT5 platform and the EUR/USD currency pair.
This system works independently on your terminal, you can run it on your computer or on a VPS because the computer must be turned on while the robot is running.
The robot analyzes the market 24 hours a day, thanks to which it is more effective than a human.
Updates and optimizations are made on an ongoing basis and will be available to the buyer.
The robot will be further developed, which will help to achieve an even better trading effect in the future.
Not use dangerous strategies. Only Real Stop Loss and Take Profit.
Even if you lose your internet connection or electricity, your orders are protected stoploss.

Live Signal is …HERE… ( H – MODE )
The principle of operation of the robot Neural Networks and Machine Learning .The robot rarely performs trades, but they are of good quality, so be patient, get the robot started and check the results in a few months.
The work of the robot, for the robot to work optimally, run it on the EUR/USD ( Any timeframe ) chart on your terminal, the minimum deposit is 300 USD.

Remember to after the purchase download the current settings from …HERE… and upload them to your robot.
The recommended leverage is 1:500
If you want to use a different leverage, use the appropriate setting in the Money Management.
| Leverage | Percent Balance for a deal |
| --- | --- |
| 1:500 | 1 % |
| 1:100 | 5 % |
| 1:50 | 10 % |
| 1:30 | 17 % |
The broker used is IC Markets ( Raw Spread account )
Only supports the hedge account.

Backtest
…Test аn indicator/trading robot before buying…
If you are going to backtest the robot, please select EUR/USD and any date between this period ( 2018.01.01 —> CURRENT ).
Select any timeframe and choose the leverage ( SET file is optimized for a leverage of 1:500, if you want to use a different leverage change the Money Management settings ).
Minimum deposit allowed for this robot ( 300 USD ).
Upload the -> Current Settings File <- to the tester.
Test the robot on the best data, be sure to set the tester options to "Every tick based on real ticks".
Below is a video and screenshots with detailed instructions on how to test the robot.
I use IC Markets broker for BackTest because it has the best historical data, other brokers have very poor data and test results may differ.

Genetic optimization
The advantage of this robot is that you can adapt it yourself to other currency pairs.( Feature for advanced users only )
if you need to optimize your robot to another currency pairs, read the guide on how to do it …HERE…
After such optimization, you can run the robot on different currencies at the same time.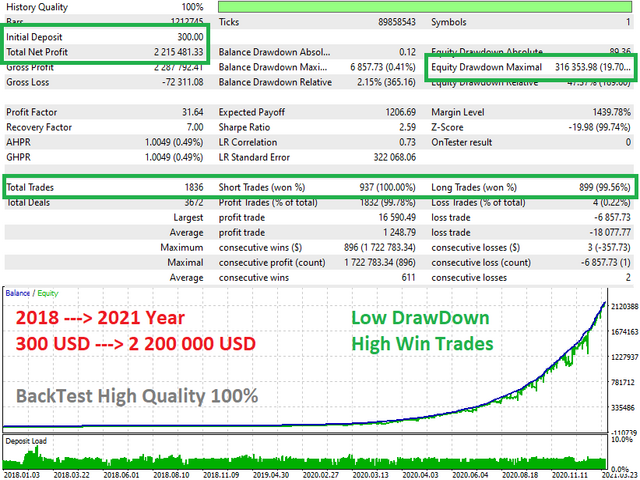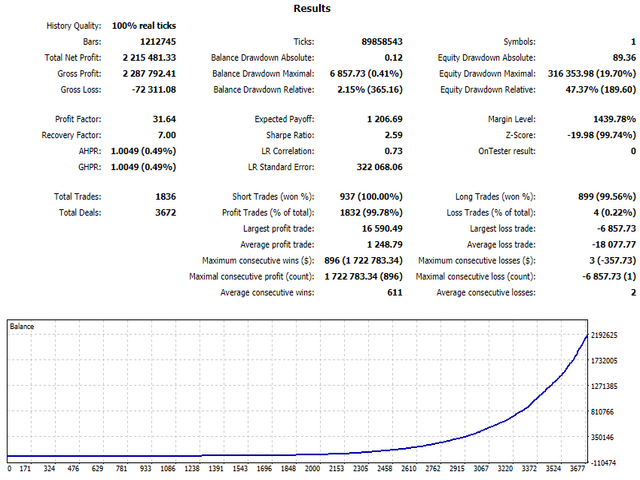 DONT HAVE ANY CRYPTOCURRENCY? CLICK HERE
After Purchase we verify the Payment. You will be Re-directed to leave Your email address.
You will receive the file within 24hr in your MailBOX
---
---
Neural BOT 1.3 MT5
---
---
ZIP Password = getforexea.com (Lower Capital)
ZIP Password = getforexea.com (Lower Capital)