Mql5 Panda Gold Trend 1.1 Download

Panda Gold Trend It is a real Trend EA focused on trading gold trends, especially in major news Will have good results. Panda Gold Trend is built on the Price Action principles and is measuring strength of Momentum by deviation from standard volatility.
After detecting strong price action and momentum, it will open positions in trend direction as well as pending orders for a possible reversal.
strategy will hunt down strong price movements. It will then start opening multiple trades in the direction of that trend. The trades will either hit Take profit or Stop loss, or the EA will close the group of trades when it exceeds a certain profit. It is NOT a grid system and will only place extra trades if the momentum of the trend is continuing. If there is a reversal in the trend, it will not add extra trades.
Timeframe: M5
EA needs a significant fluctuation to open an order, which means that most of the time there is no order, and it is not recommended if you do not have the patience to wait.
Applicable market: such as sudden events.
I recommend customers to conduct a backtest to get a certain understanding of ea.
why someone can't backtest Panda Gold Trend?
If you use Tick Data Manager for backtesting, you need to change a setting.
https://www.mql5.com/en/market/product/70568?source=Unknown#!tab=comments
IF you use Tickdate backtest Please ensure that you have historical data one month before the backtest date.
E.g:backtest 2012.03.01-2021.03.1
Please sure you have historical data 2012.02.01. ea needs to calculate the average volatility before the backtest date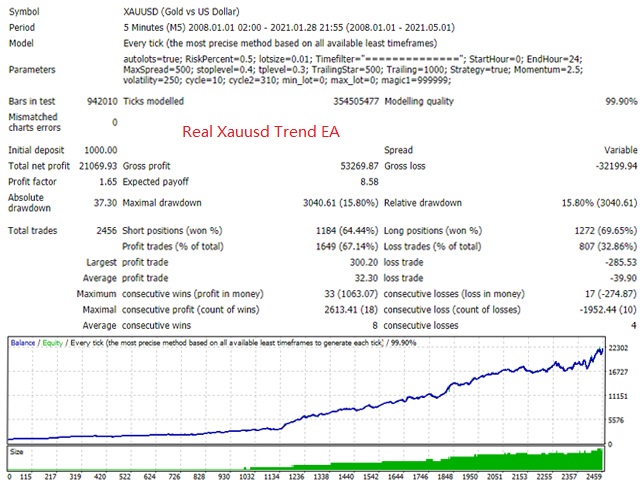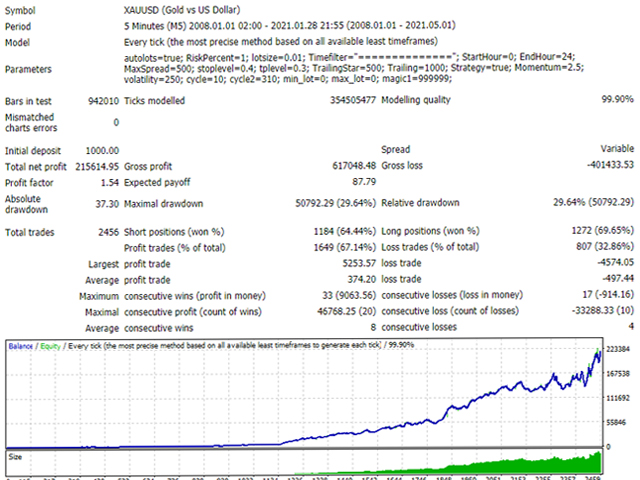 DONT HAVE ANY CRYPTOCURRENCY? CLICK HERE
After Purchase download link will be available, product can be downloaded 24 H after purchase.
FILE DIRECT READY FOR DOWNLOAD
---
---
Panda Gold Trend 1.1
---
---
ZIP Password = getforexea.com (Lower Capital)
ZIP Password = getforexea.com (Lower Capital)